Pioneer has helped more than 1.5 million members of the military and their families make ends meet with affordable military loans and free financial education. We take pride in serving those who give so much to our country, and we love when customers share their stories. If you had a great experience working with Pioneer, please submit your Pioneer customer review below.
Stories from Soldiers
Pioneer has been helping soldiers for as long as I can remember. They really helped me in a time of need.

You saved my life. I was struggling with debt, and you gave me my first loan.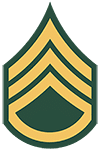 Thank you for providing loans to military personnel that may not have the best credit.

I was nervous about getting a loan, but Pioneer explained every detail and set me up for success.

Stories from Sailors
A quick response is what I needed. That is exactly what I received from Pioneer.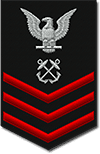 I'll definitely tell other sailors about Pioneer!

I want to thank Pioneer for being there when I needed it most.

Stories from Airmen
This was the quickest and least complicated loan I've ever applied for. Thanks Pioneer.

I was planning a vacation to go home, but we didn't have the money. Pioneer came through!

Stories from Marines
I turn to Pioneer during emergencies and they always come through. I highly recommend them.

I would recommend Pioneer to my own troops.

The service at Pioneer was perfect. Thank you for everything you did for us.

Your opinion counts
Share your Pioneer Story
If you would like to provide a customer testimonial or have other thoughts to share about your experience with Pioneer Military Credit, please complete the form below. We will never use your name but may use your story to tell others about our products and services.
Give us the chance to help you.