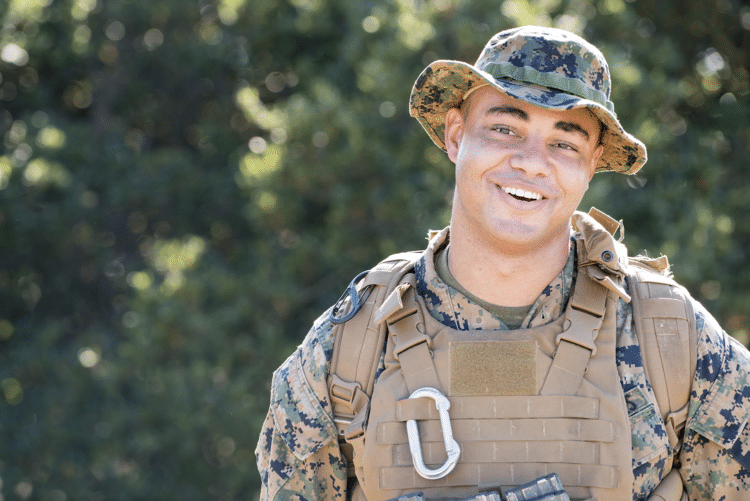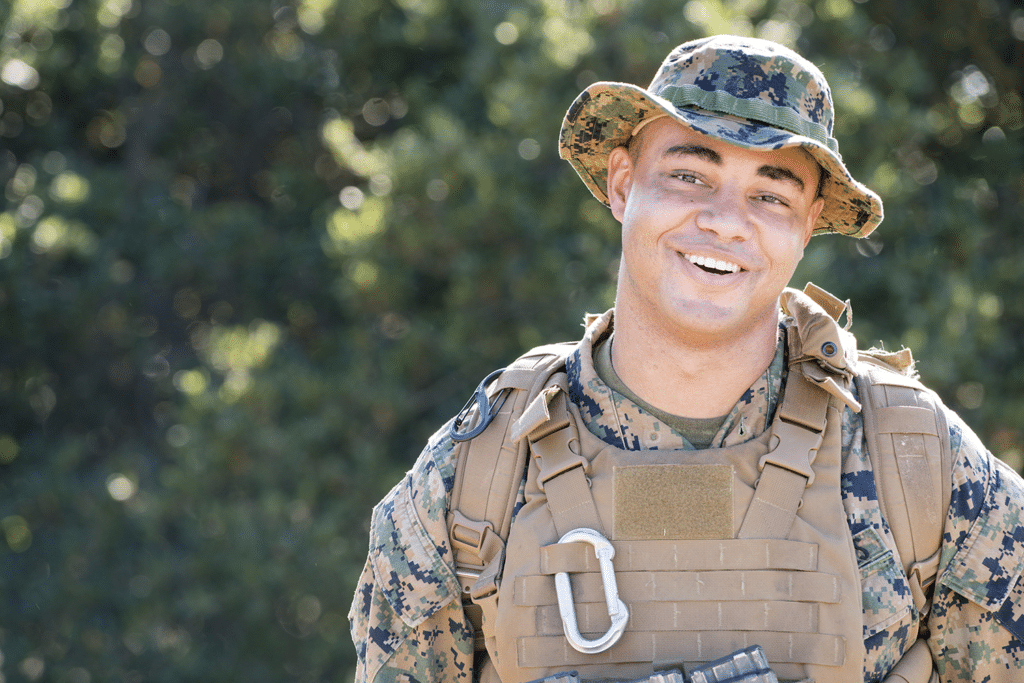 Loans for Marines
Life in the Marine Corps is filled with a unique brand of honor, along with many unique challenges. Marines need to be ready to deploy quickly and adapt to the battle at hand. Sometimes that battle can be financial challenges. When the money runs thin, but the bills don't, Pioneer Military Credit could help you make ends meet.
For over 30 years, we have supported Marines with no-hassle personal loans and a commitment to providing service at a high standard to the men and women in uniform.
No-hassle loans from $500 to $10,000
All active duty ranks eligible to apply
Fast and easy online application
No collateral required
Money deposited directly into your bank account
Military Loans for United States Marine Corps
$500 to $10,000
installment loans
Military friendly
approvals
Safe and secure
application
No hidden fees
or surprises
Why Pioneer Military Credit for Marine Corps Loans
Pioneer has a long history of supporting the financial needs of Marines. We understand military life and offer solutions to money problems. Whether it's access to a personal loan or free tips on money management, you can count on Pioneer Military Credit.
Marine Loans for any Reason
No matter what's causing your financial pain, Pioneer Military Credit is ready to help with a personal loan for a variety of needs, from emergencies to special purchases. A loan could help with:
Gear for deployment
Vehicle repairs or down payments
Vacations and travel
Medical expenses
Upgrading your electronics
Paying off bills
Available for Marine Corps Enlisted and Officer Ranks
Personal loans offered through Pioneer Military Credit are well-suited for active duty Marine Corps enlisted ranks, including Private, Private First Class, Lance Corporal, Corporal, Sergeant, Staff Sergeant, Gunnery Sergeant, and other senior enlisted. Warrant Officer, Chief Warrant Officers, and Commissioned Officer ranks can also benefit from the speed, convenience, and confidentiality of USMC loans through Pioneer.
Members of the Marine Corps Reserves are eligible to apply when they are called up to full-time active duty status (AGR). Pioneer Military Credit will soon be accepting applications from Marines who are Career Retired (20+ years of service).
Serving Marine Corps Bases Worldwide
Located at home-base or deployed overseas, you can apply for USMC loans online 24/7/365 with a computer or mobile device.
Marine Corps Base Camp Pendleton, CA
Marine Corps Base Camp Lejeune, NC
Marine Corps Air Ground Combat Center Twentynine Palms, CA
Marine Corps Base Kaneohe Bay, HI
Marine Corps Base Quantico, VA
Marine Corps Air Station Miramar, CA
Marine Corps Recruit Depot Parris Island, SC
Marine Corps Recruit Depot San Diego, CA
Marine Corps Air Station Cherry Point, NC
Marine Corps Air Station New River, NC
Marine Corps Air Station Yuma, AZ
Marine Corps Air Station Iwakuni, Japan
And other Marine Corps bases or air stations…
State of legal residence could impact eligibility to apply.
Questions about Marine Corps Loans
All active duty members of the U.S. Marine Corps are eligible to apply for loans through Pioneer Military Credit. Members of the Marine Corps Reserves are also eligible to apply when called up to full-time active service under Title 10. Career retired USMC personnel (20+ years of service) will soon be able to apply. Visit our Retired Military Loans page for more information.
All loans offered through Pioneer Military Credit are 100% Military Lending Act compliant. If you are a covered borrower (active duty Marine or spouse/dependent of active duty Marine), only seek personal loans from companies that follow the DoD regulations for lending to military personnel.
The NMCRS provides, in partnership with the Navy and Marine Corps, financial, educational, and other assistance to members of the Marine Corps and eligible family members. A $500 QAL (Quick Assist Loan) is offered interest-free if you qualify. Visit the Navy-Marine Corps Relief Society website for more information.
Marines Success Story
Pioneer has helped me when no one else would. I highly recommend them!