10 Ways You Can Participate and Show Your Support for Military Families
May is Military Appreciation Month, and there is much to thank our armed forces members and their families for. Throughout the month of May, there are several holidays recognizing different groups within the military community, including Loyalty Day on May 1st, Military Spouse Appreciation Day on May 7th, Children of Fallen Patriots Day on May 13th, Armed Forces Day on May 15th, and Memorial Day on May 31st. Showing appreciation to military members, veterans, and spouses can be simple. Here are some ideas to get you started.
1: Display an American Flag
Show your respect for U.S. Military this month by flying an American Flag from your home.
2: Send a Care Package or Card
Everyone loves to get mail, and you could brighten a deployed service member's day by sending a care package. You can involve your children or friends too. The troops will appreciate it!
3: Lend a Hand to a Military Family or Spouse
If you know a local military family or spouse, offer to run errands, complete yard work, or babysit for them. There are numerous ways you can give them a break or help them relieve some stress.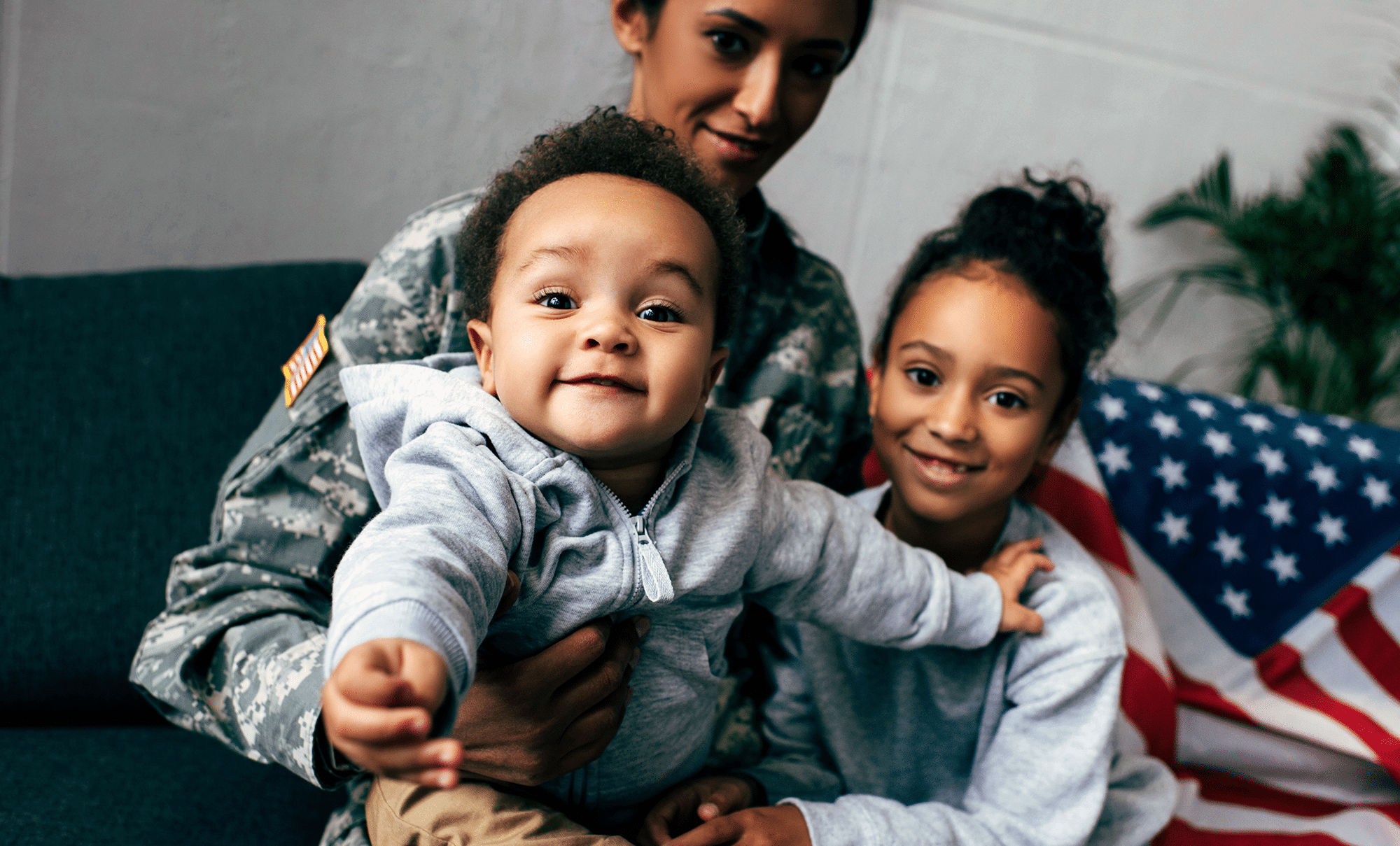 4: Donate to a Military Organization
Every little bit can help an organization continue its work to support military members and veterans. Organizations you can donate to include Hire Heroes, which supports military members, veterans, and spouses in the workforce, The Fisher House which supports families with loved ones in VA hospitals, the Wounded Warrior Project, and Operation Gratitude.
5: Learn about Military History
Libraries are open again in most places, and it's a great time to find a book or two about famous battles or military heroes. YouTube is also host to many videos with interesting information about different events in armed forces history. Make some time to learn something new this month.
6: Encourage Elected Officials to Prioritize Policies that Support Military Members and Veterans
Find out who your local elected legislators are and call or send letters stating your support for policies that support military families and protect veterans. You can also ask them to acknowledge the sacrifices and contributions of our military members this month.
7: Pay it Forward
If you see someone in uniform, be sure to say thank you. If you're in front of them in line, you could pay for their coffee or buy them a treat. Small gestures of appreciation can go a long way.
8: Visit a Military Museum or Monument
Find a local museum or monument recognizing military members or sacrifices of fallen soldiers. Take a couple of hours to learn about those remembered there and honor their memory.
9: Support Veterans
Help local veterans by sending cards to those in a VA hospital, volunteering with or giving financially to a veteran organization, or donating meals to local veterans.
10: Pay Your Respects
May is a good time to visit the graves of deceased family members or friends who have served in the military. Bring flowers or American flags to their graves and take a moment to appreciate their service.
Those who serve and their families have made countless sacrifices to protect our country. By choosing one or a few of these ideas to participate in this month, you can show your appreciation for those who have given so much to our nation.
Responsible Military Lending